Quick change holders - Collaborations
The WhizAdapt product portfolio is all about collaborations. WhizCut is teaming up with the brightest inventions on the market to create the brightest and most modern cutting tools for you.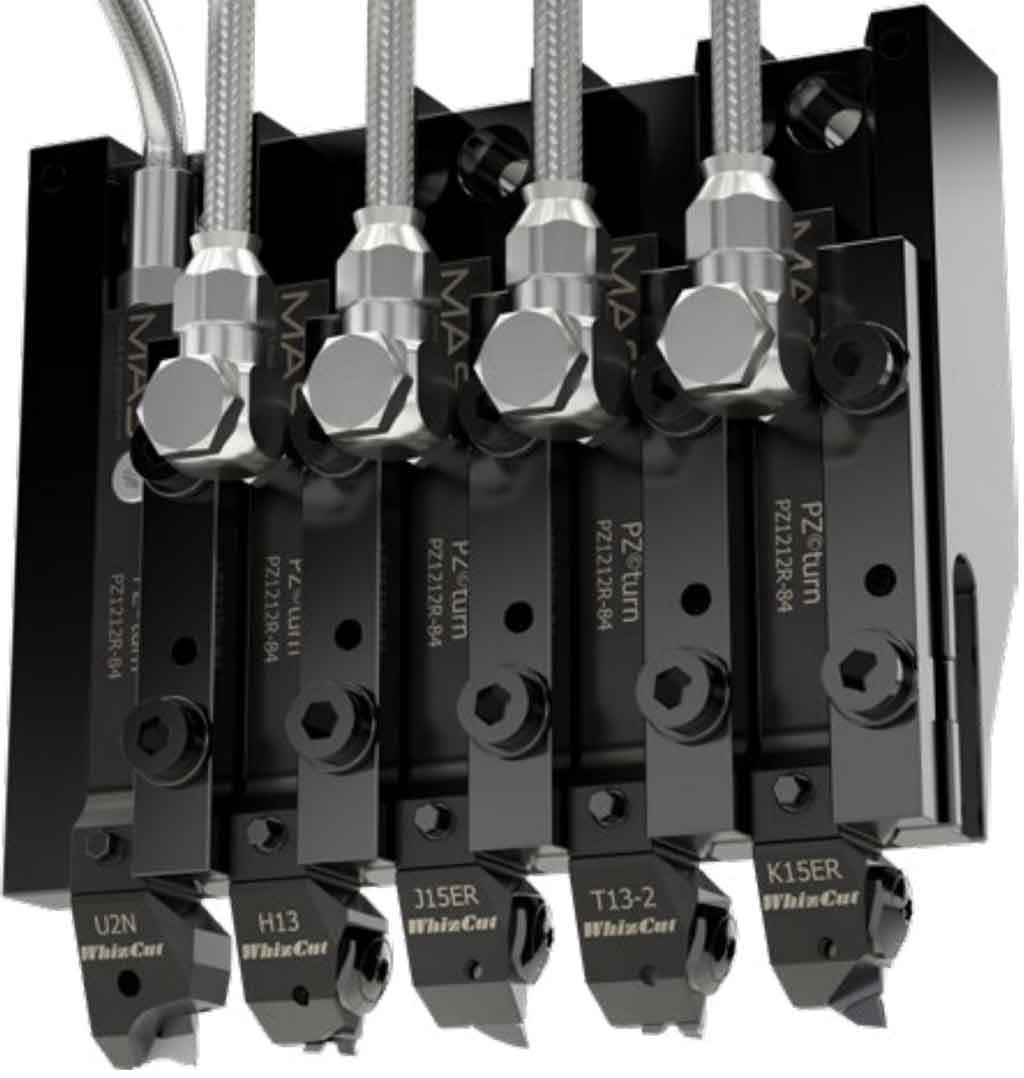 WhizAdapt PZ turn
MAS Tools GmbH, inventors of the PZ©turn Quick change holders for swiss type lathes have outdone themselves with this extremely stable and durable quick change system. The tapered polygon gives very good support and repeatability. The heads are always clamped back into the center of the taper, by an angled M5x0,5 screw pushing the head into the center of the holder. The heads are available with most WhizCut insert pockets, all come with coolant through preparation. The Shanks are now available in 12 mm and 1/2". Other pockets and shanks sizes (10 mm, 5/8", 16 mm) are available upon request.
Range benefits
More stability, less vibrations: The PZ©turn has a very precise positioning due to a tapered polygon and the clamp screw only pushes the head into the holder and not down.
Quicker setups: The same shank can be used for many different heads and applications making your setups not only faster but a lot more flexible
Multiple coolant ports: 3xM8x1 coolant ports makes it possible to connect the shank to any machine set up.
Maximum coolant efficiency: The WhizAdapt is combined with our WhizHip coolant nozzles giving the best possible coolant to the cutting edge.
Extended range upon request: A full range of ISO pockets and other heads are available upon request.
Quick change: Insert indexing within 30 seconds.
Read more about Quick change holders