WhizTwin - Parting off in 2020
Dear customer, we would hopefully have met at the IMTS Chicago or AMB Stuttgart 2020. As these events were cancelled we would like to reach out to you with .a 50% "cancelled show" discount on our new WhizTwin coolant through toolholders. The discount applies until Dec 31st 2020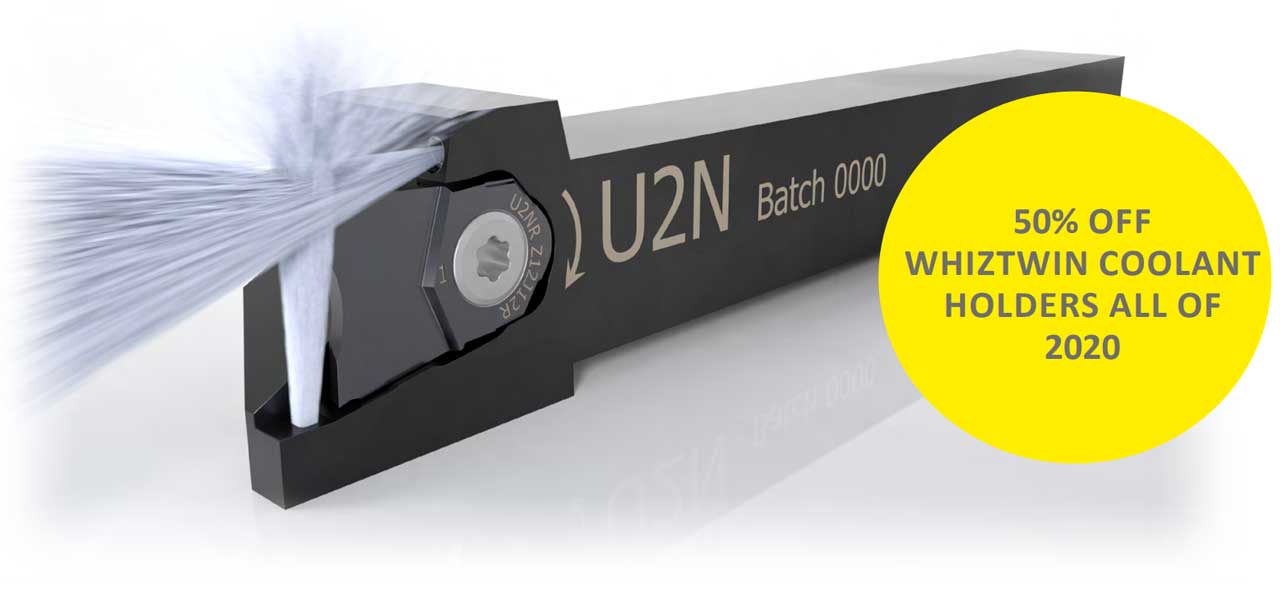 WhizTwin
Power up your parting off with WhizTwin. It is a twin-edged parting off insert with a cutting edge stability that helps reduce waste material. The patent pending design of WhizTwin generates a cutting edge stronger than any other and stability not seen before. The strength and increased stability of the cutting edge is maximised with two cutting edges at the front.
More stability, less vibrations: with two cutting edges at the front.
Longer tool life: thanks to the stability of the insert and cutting edge.
Control chips: with a choice of four chip controls and cutting rakes to optimise performance for most applications.
Save material: and barstock. As the WhizTwin insert is more stable than ordinary parting off inserts, it is possible to use a more narrow part off.
Full range: Choices from 0,3-2 mm width and extra long 0,5 mm wide insert - that parts off 8 mm.
Read more about parting off